Buy OSMIUM & Prices
Certified Osmium Dealer
Osmium facts
That is why you should buy osmium: Osmium is the rarest precious metal in the world and belongs to the platinum metals. Constantly rising osmium prices have their reason in the rarity and the complex production process. It is mined in South Africa, Canada, Australia and Kazakhstan and is obtained as a combined metal with platinum or nickel. Only 30 grams of osmium are contained in 10,000 tons of platinum ore. There are no other mining possibilities.
The total global deposit is estimated to be a minable 1 m³. 17 m³ is estimated to be in the earth's crust in total. The annual production amounts to approx. 1,200 kg. Only since 2013 has it been possible to crystallize the toxic osmium in a complex laboratory process and to market it as a non-toxic precious metal in the form of bars, discs, squares, diamonds and stars. In comparison, gold occurs 1,500 times more frequently and not all gold deposits have been explored by a long shot.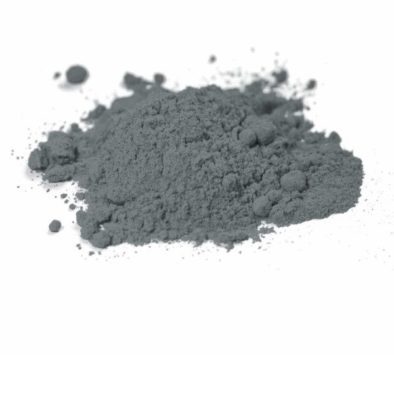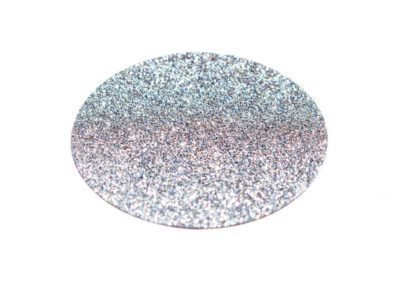 As the densest of all non-radioactive elements and chemical compounds on Earth, osmium is not falsifiable. With a compression modulus of 462 GPa, it is harder to compress than diamond. Osmium has the highest abrasion resistance and is an excellent gamma ray shield. It is also interesting to note its use at low temperatures as a very effective superconductor.
The incomparable brilliance of crystalline osmium surpasses that of diamonds many times over, as the incident light is reflected unbroken on the crystal surface. Before you buy osmium, you should familiarize yourself with the positive properties listed below.
The raw osmium to be crystallized is purchased exclusively from certified mines. Purchases from speculators or private individuals do not take place, as the toxic raw osmium may not be sold to private individuals. After the crystallization process, osmium is very hard and has a bluish-white luster. It consists of a crystal structure that has the hexagonal densest sphere packing.
Diamonds can catch fire at a temperature of 800 °C and above and turn into worthless graphite when burned. As a reminder: A candle reaches a temperature of up to 1,400 °C at its hottest point above the visible flame. Osmium is not substitutable! This is based on the very fact that it is the densest of all stable elements and chemical compounds on earth.
There is no way to artificially produce crystalline osmium. Each individual piece of osmium has a unique crystal structure that does not exist in diamonds. Diamonds are increasingly being produced artificially. The production processes have been known for a long time and are already used industrially. The raw material for a single carat amounts to only a few euros. Synthetic diamonds can be produced in any conceivable quality and cannot be distinguished from real diamonds without modern testing equipment. This inevitably leads to the fact that the market for diamonds is becoming less and less interesting for investors due to falling prices.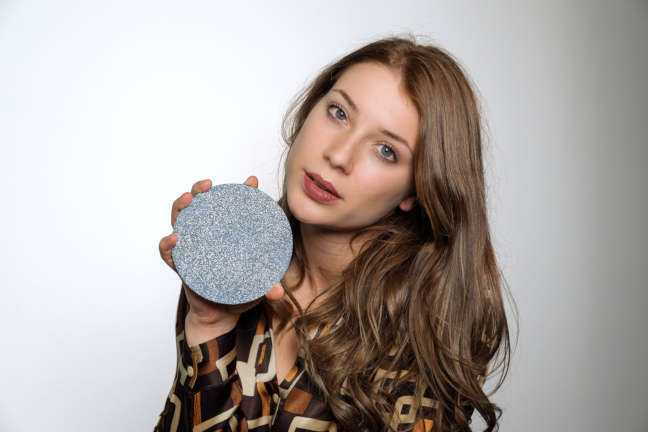 With a diameter of 5 cm up to 12.5 cm, the Osmium Disk is the largest flat shape in which Osmium can be crystallized. The rectangular flat ingots are crystallized in different area sizes, therefore they also have different weights. Osmium ingots are available from about 10 mm x 8 mm up to a size of 40 mm x 25 mm. The Coin Disk with a diameter of 1.8 cm is the smallest Osmium Disk. It has almost no difference in weight and thickness. Discs, ingots and squares have the best price/quality ratio, because they have no extra cost for the labor-intensive and expensive cutting process. Therefore, ingots, discs and squares are favorable prices.
Like table bars of gold or silver, the split bars can be broken into individual pieces for further processing into jewelry or for sale. The pieces can be re-certified at any time. The Diamonds (3 mm - 9 mm diameter), Squares (2 mm - 9 mm side length) and Triangles (3 mm - 6 mm side length) can be easily processed as jewelry without much effort, as these shapes can be easily grasped. The letters, numbers and symbols are often used to make pendants or inlays. You can buy the osmium directly from the Osmium Institute via the product links.
As a private individual and as a processing company, you can have osmium grown and shapened in 2D or 3D.
Provided that the desired shapes are not too filigree, 3D objects can be crystallized on carbon bodies at any time according to your ideas. It is easier with 2D objects, which are cut out of flat ingots in the desired shape.
If you would like to order a mold, please enter your requirements in the fields below. The local Osmium Institute will contact you and discuss the order. If you want to order a mold according to your own ideas, then send us an e-mail with your specifications. We will contact you immediately to discuss the further procedure.
However, we would like to point out that for the above-mentioned custom-made products, the cost must be paid in full in advance. In the wire EDM process, the cost of cutting the osmium object decreases, depending on the number of pieces ordered.
For investors it is recommended to buy osmium bars or osmium discs. These are the most flexible starting products for further processing. Via the Osmium Institute, a disc can be exchanged for several bars of the same weight and vice versa at any time. There is no charge for this. Diamonds, stars, squares and triangles are mainly used for further processing by jewelers and goldsmiths. With letters, numbers and symbols you make a very individual gift.
The price of the object is based on the weight and the daily spot price. After the sale in the store, the goods must be paid in advance. You can also buy osmium with Bitcoin or Ethereum. After receipt of payment, the goods are shipped fully insured. From an investment amount above € 10,000, - the Osmium Box is the first choice. When a fixed investment amount is specified, the corresponding objects are compiled, which then approximate the amount. Since this is naturally never possible exactly, the buyer always receives a little more Osmium.
Osmium prices
Osmium prices are displayed on a daily basis in US dollars, Swiss francs and in euros. Every customer can check the value of the product online with the Osmium Identification Code checker tool. The OIC checker works as follows: first, after entering the OIC , the certificate is displayed. So you always have it at hand. The OIC checker also includes the origin, weight and dimensions as well as high-resolution graphics. The current net price of the osmium product is also displayed.
But importantly, the price quoted is a spot price, which is calculated based on the supply of raw osmium, the harvest rate and many other factors. When selling, a price can be achieved that is higher or lower depending on supply and demand. Interested investors are increasingly buying osmium from countries where the precious metal has been relatively unknown. The more customers buy osmium, the more this will be reflected in rising prices.
What factors influence osmium prices?
Osmium prices are influenced by several factors. Among the most important are:
Stock exchange listing
The listing should be accompanied by increased demand. Osmium has already been listed on the TM2 commodity exchange since 2021. In contrast to the European market, osmium is still largely unknown in China and the USA. The introduction in these two countries should ensure a further price rally in the future. All in all, the listing will create a new and sparkling future for osmium.
Osmium price development
Since crystalline osmium has only been available since 2015, the price development can only be tracked over a relatively short period. However, osmium can be compared quite well with rhodium, which has also only been traded for a relatively short time and was €800 at market launch. In the period from 2017 to 2022, the price of rhodium increased sixteenfold.
It would not surprise the insider if it would behave similarly with osmium. Buying osmium is especially recommended when the price takes a 4%-5% dip. In almost all cases, this is due to the fact that newly manufactured osmium products are entered into the system in large quantities and the algorithm re-sets the price. These price drops last only a few days, then the original price is reached again.
Osmium vs. gold
Investors consider gold to be crisis-proof and always like to include it in their portfolios. Osmium has the advantage over gold of being counterfeit-proof. One gram of osmium is roughly equivalent to the price of one ounce of gold and takes up much less space in storage. Unlike gold, osmium is not traded on commodity futures exchanges and is therefore not subject to high volatility.
Certainly much to the chagrin of day traders who want to book their profits with rising or falling price trends. Although the gold price has risen steadily in recent years, it has also often taken a course that was no longer comprehensible to many experts. With osmium, on the other hand, there is an extremely lucrative investment opportunity because of the security features and the projected production volumes that are soon to run out. Investors even have the opportunity to buy osmium with their gold.
However, compared to buying osmium, it is not quite as easy to sell as gold. But with the support of about 1,000 dealers in over 30 countries, this should not be a problem. Since 2021, the Osmium Institute has launched the Osmium Marketplace for buying and selling osmium. There, private individuals can sell to private individuals. The prerequisite is that both seller and buyer have a OIC to log in there.
Note: The numerical values of osmium shown are EUR, those of gold and silver are US dollars and those of the German Share Index are points.
The surface structure of osmium is unique. No two pieces are alike and it is 10,000 times more unique than a human fingerprint, but the actual number is many times higher. In addition, a certificate ensures identification and simplifies the resale of the precious metal.
Customer reviews
Send us your opinion about the purchased osmium. With your consent, we will publish it here and you will help us to bring the uniqueness of osmium closer to prospective customers. Because osmium is simply "nice to have".